Want to Become an Author or Learn how to Publish a Book?
Professional Book Writing and publishing is Easy if you know WHAT to do, WHERE to get stuff done, and HOW to publish, especially if you want to do it the most affordable way possible, yet still have a very professional looking book.
First thing to do is go listen to this training!
Free Webinar Training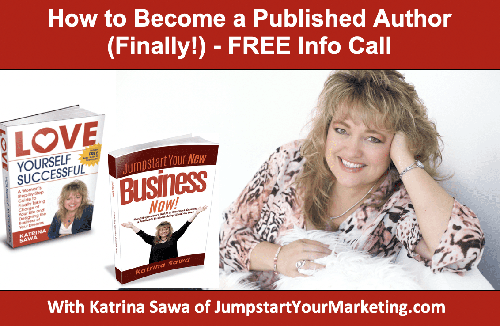 About Katrina
Katrina Sawa is known as the JumpStart Your Biz Coach because she literally kicks her clients and their businesses into high gear, online & offline, and fast. Katrina is the creator of the Jumpstart Your Marketing & Sales System, Jumpstart Your Business in 90 Days System, and the Jumpstart Yourself as a Speaker System.
Katrina is a 14x International Best-Selling Author with 22 books including Jumpstart Your New Business Now, Love Yourself Successful and her Jumpstart Your _____ (yes, that's a blank) compilation book series that has now published over 80 authors in 6 years. Jumpstart Publishing has successfully run 16 International Best Seller campaigns on Amazon and published over 150 authors since its inception in 2018.
Katrina helps entrepreneurs make smarter marketing and business decisions in order to create the life and business of your dreams. She helps you create your big picture vision, plan and initial offerings if you're just starting out. She helps you develop a more leveraged, efficient business and marketing plan if you're more seasoned. Either way, she shows you all the steps, systems and marketing that need to be put in place in order to accomplish your big picture business, life and money goals. She does this via one-on-one coaching, her masterminds, retreats, webinars, events, podcasts, numerous Facebook groups she runs as well as the Jumpstart Your Biz School.
Katrina has been featured on various news media shows such as Good Day Sacramento, News 10 and Sacramento & Company. She won the National Collaborator of the Year Award by the Public Speakers Association of who's conference which Katrina spoke for four years in a row. She is also a member of eWomenNetwork, Women's Prosperity Network, NAWBO and a Diamond Member of Polka Dot Powerhouse. Kat speaks to groups and conferences of all sizes all over North America and the Internet.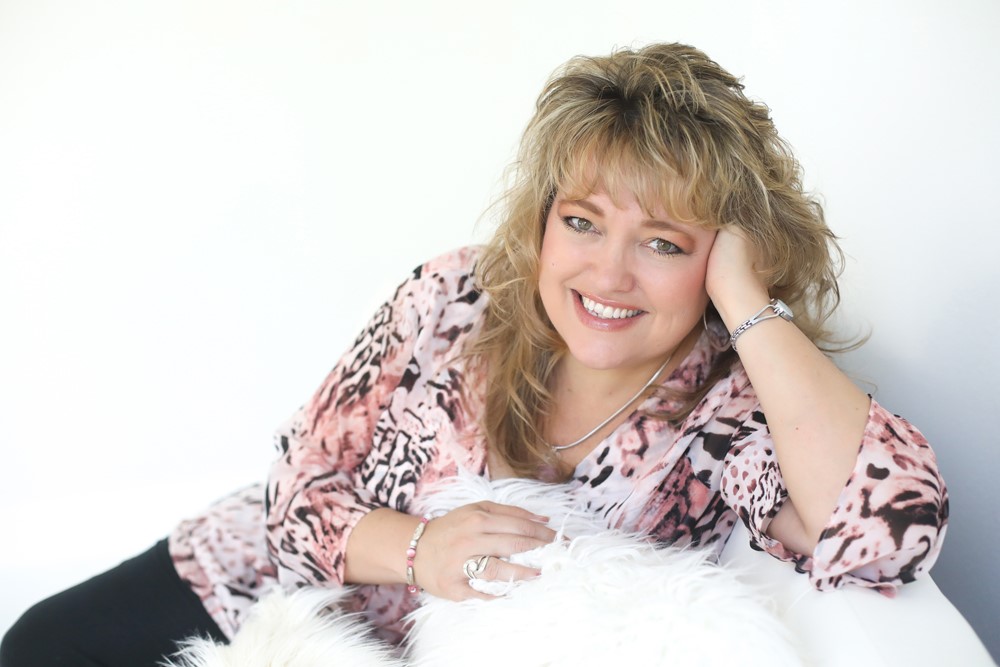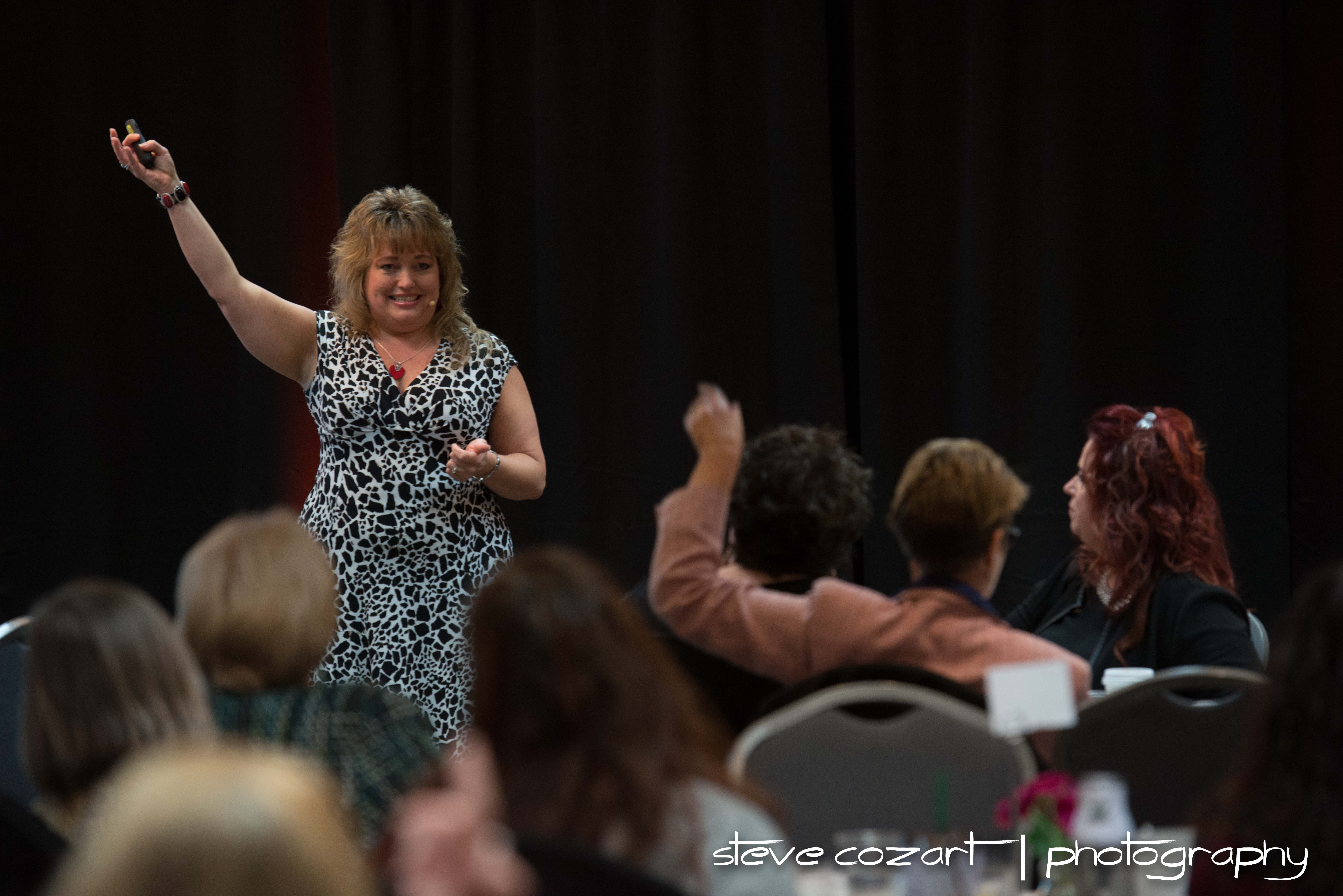 Client Success Stories
Whether it's your very first book, or your third, fourth or tenth book, sometimes you just need to outsource some of the work. Get excited about becoming an author or multi-book author – it's a huge accomplishment and can really help you grow your business!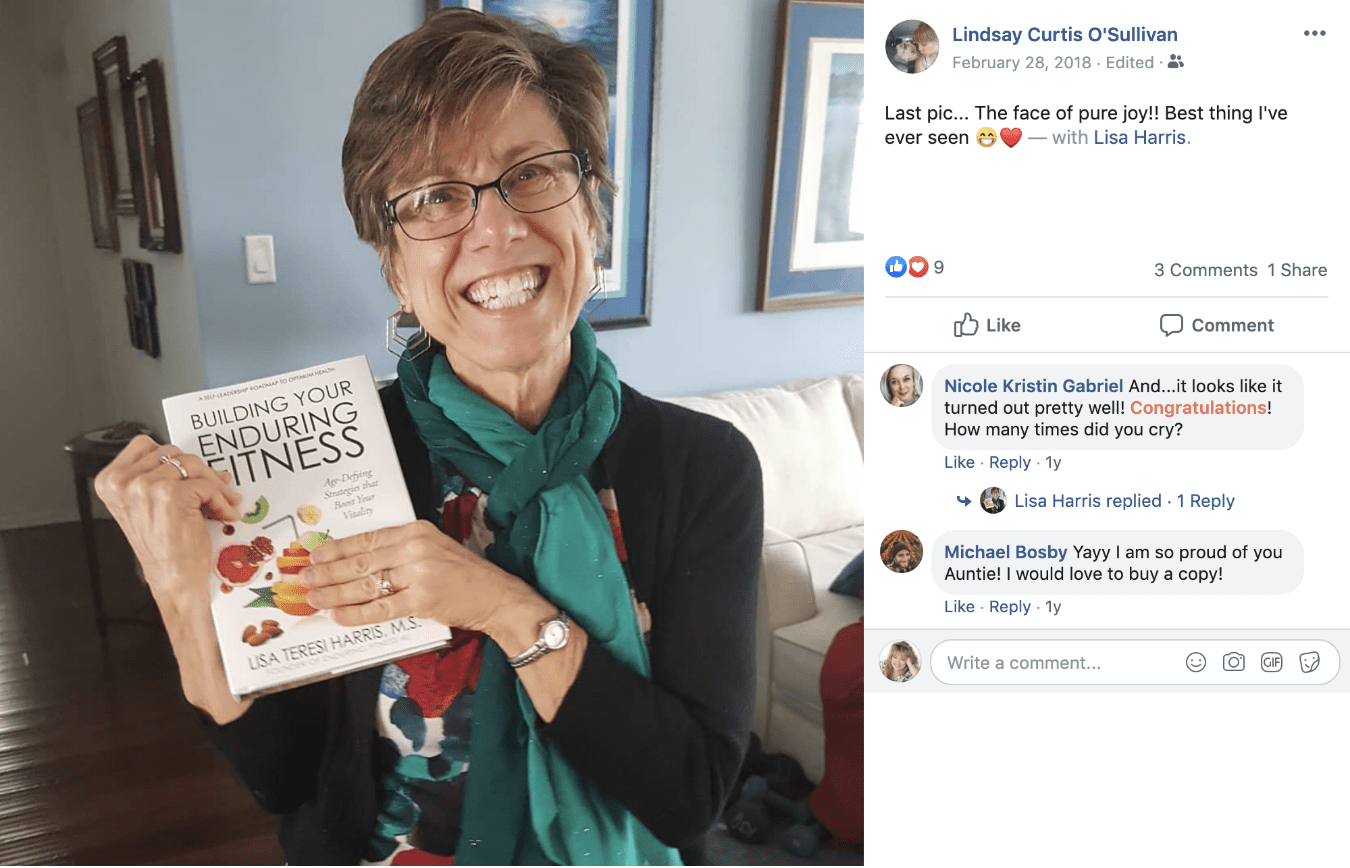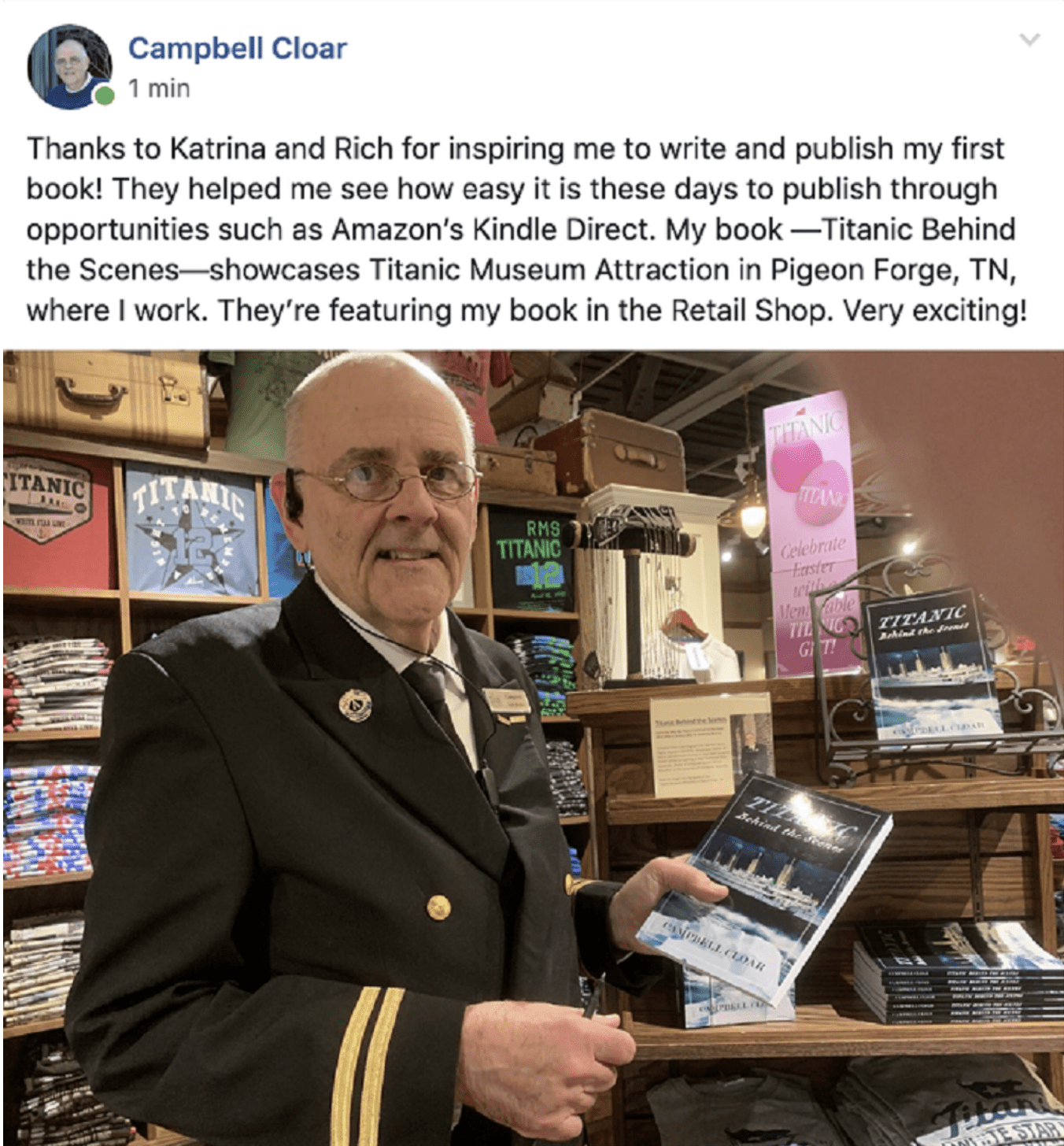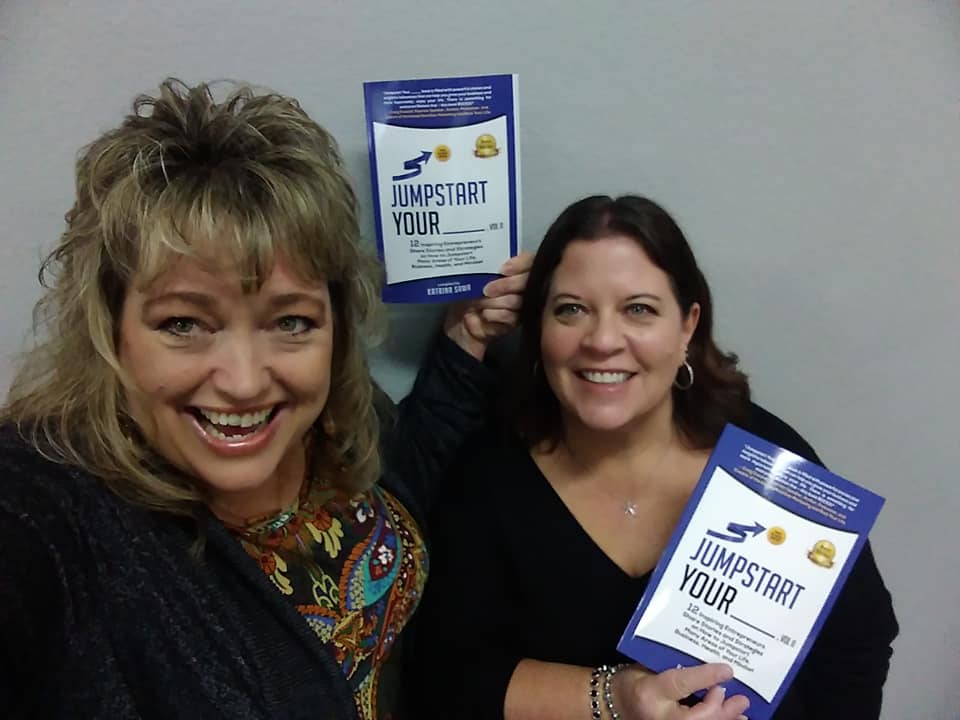 © Copyright 2023 | K. Sawa Marketing International Inc. DBA Jumpstart Publishing | All Rights Reserved | Terms & Conditions | Website Designed by JumpstartYourWebsite.net